Powered by AUKEY's OmniaChip, an advanced GaN power IC that brings up to 3x faster charging with just half the size and weight.
Fast charge PD-compatible smartphones like iPhones or Pixels, and charge a regular phone at the same time using the other port
Able to charge a 13" MacBook Pro and other similar USB-C laptops
Augmented with Dynamic Detect, the USB-C port can output 65W Power Delivery when used on its own, and 45W Power Delivery when both ports are in use
Built-in safeguards protect your devices against excessive current, overheating, and overcharging.
Omnia Mix 65W Dual-Port PD Charger

GaN Chip | 2-Port | 50% Smaller & Lighter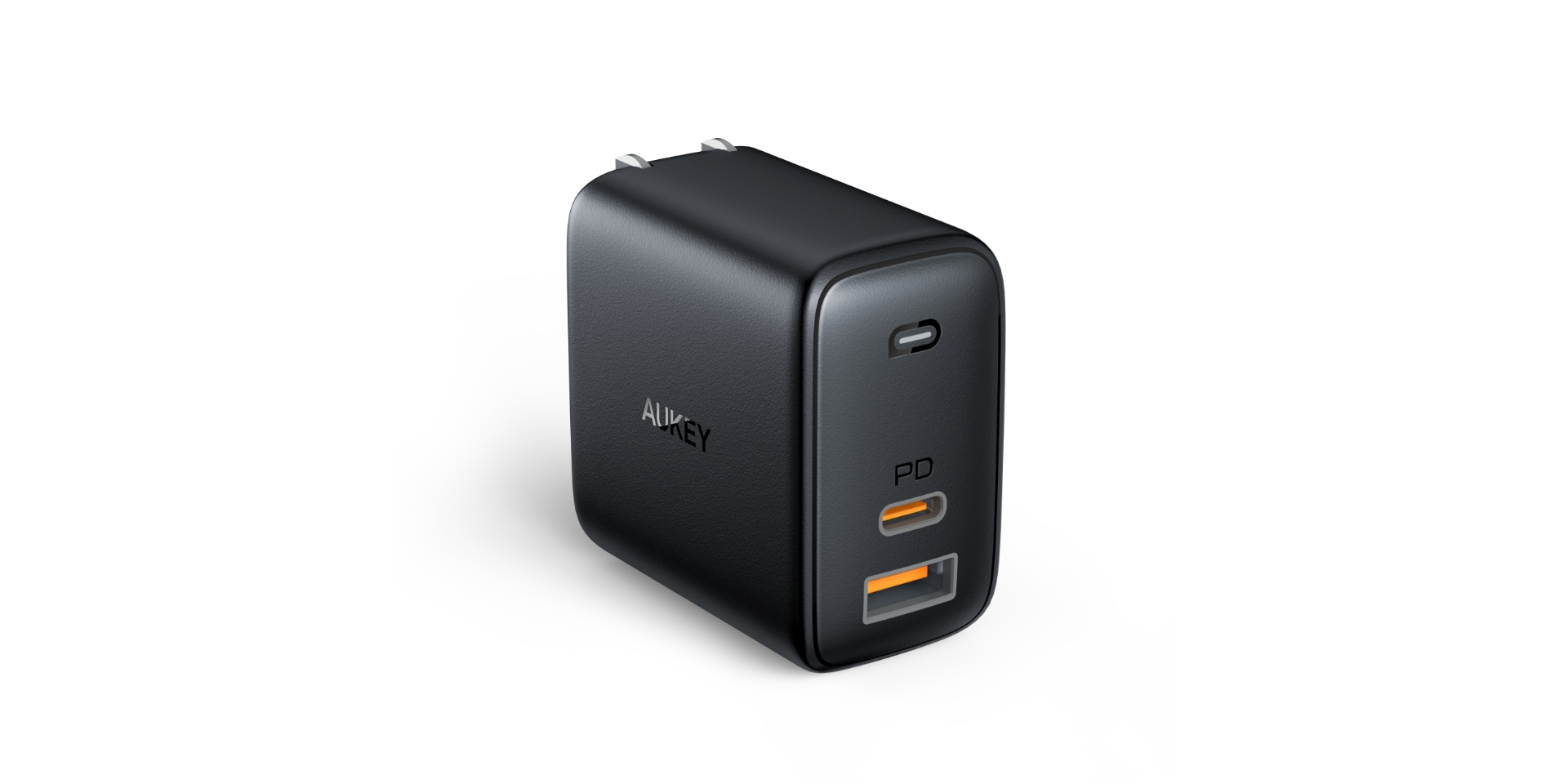 Enhanced by AUKEY OmniaChip, Omnia Mix 65W is 50% smaller and lighter than a 61W MacBook stock charger.
Dynamic Detect ensures that you can get 65W output from the USB-C port to fast-charge a 13'' MacBook Pro.
Charges a 13'' MacBook Pro and an iPhone together with no drop of speed.
Compatible with MacBook Pro 13'', Nintendo Switch, iPad Pro, iPhone 11, Google Pixel 4, Samsung Galaxy S10, AirPods, and more.
Extremely compact form factor and foldable plug ensure maximum portability wherever you go.
A suite of safeguards to protect your devices while charging.
Integrates AUKEY's latest OmniaChip which makes use of gallium nitride (GaN) to pack more power into a smaller and lighter charger.
Model: PA-B3
Input: AC 100V–240V 50/60Hz
USB-C Out (Max 65W): DC 5V 3A/9V 3A/12V 2.5A/15V 3A/20V 3.25A
USB-A Out: DC 5V 2.4A
Dual-Port Out: Max 57W (45W + 12W)
Max Out: 65W
Dimensions: 52 x 52 x 30mm / 2.05" x 2.05" x 1.18"
Weight: 109g / 3.84oz
Warranty: